Description
The first Coasteering Camp for kids! Like a crab on the cliff, explore the coastal zone and enjoy a mix of diving, swimming and climbing.
Like a crab on a reef, while doing coasteering you can discover the coast and its naturalistic wonders up close. This sport, still little known in Italy but very popular in northern Europe, is a fantastic mix of swimming, diving and climbing.
A fun and adrenaline-pumping activity to experience nature and discover the coastal environment from a unique point of view. In addition to the fun, you learn to recognize and monitor the species that live in the coastal zone.
First and only Coasteering Camp for kids!
For children aged 6 to 12. On request, it is also possible to organize the activity for older kids.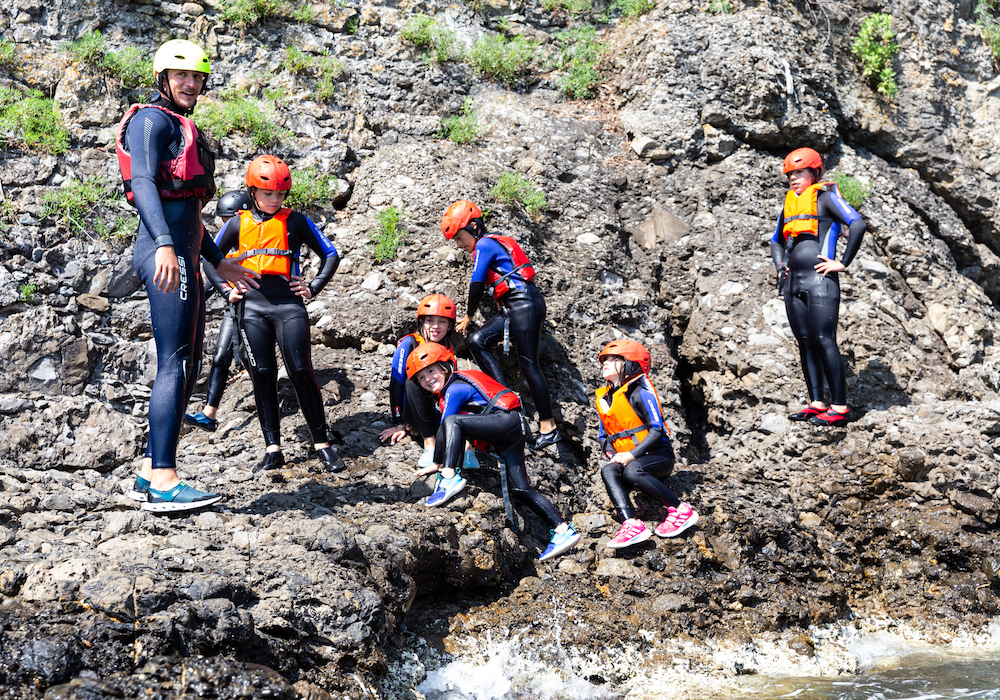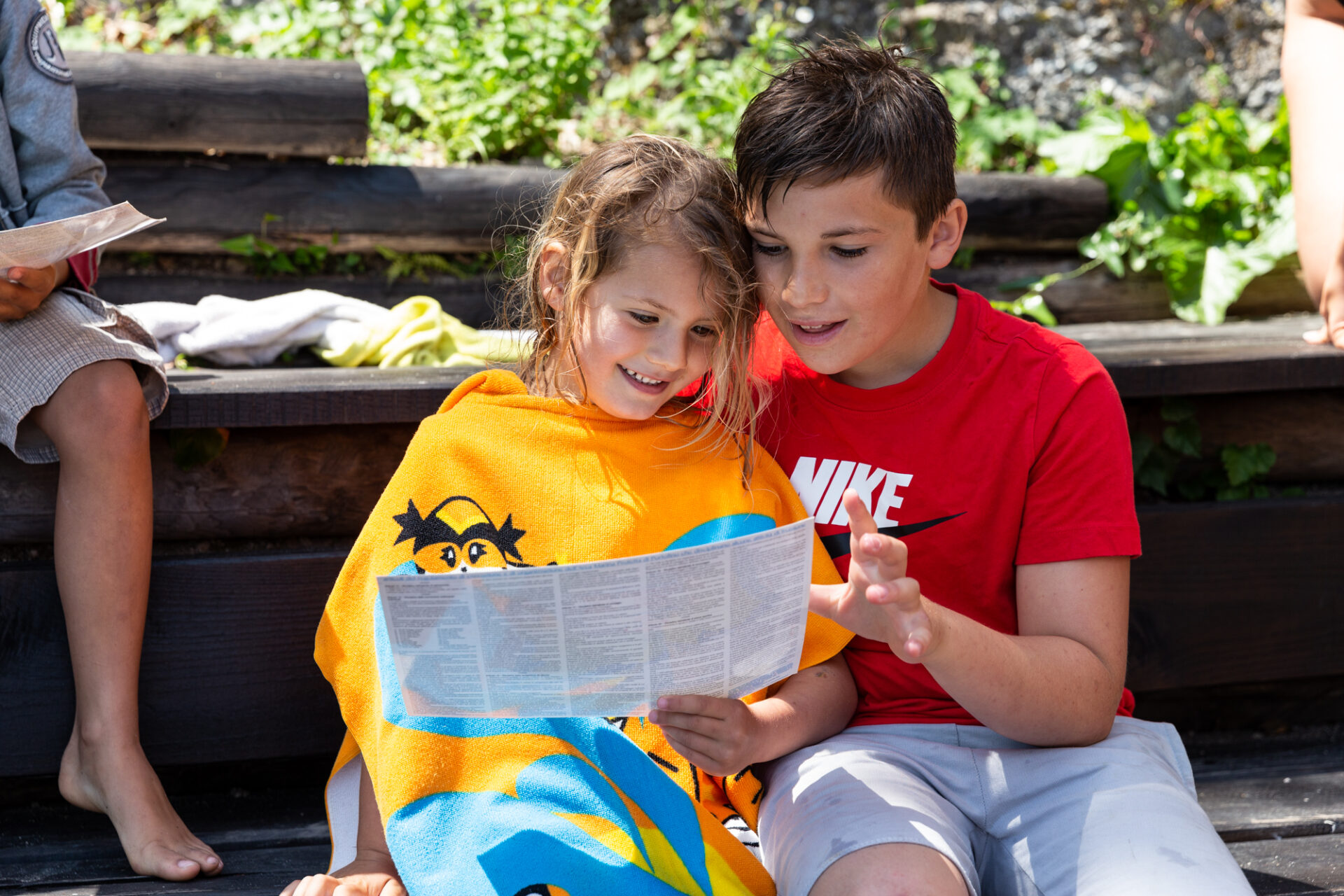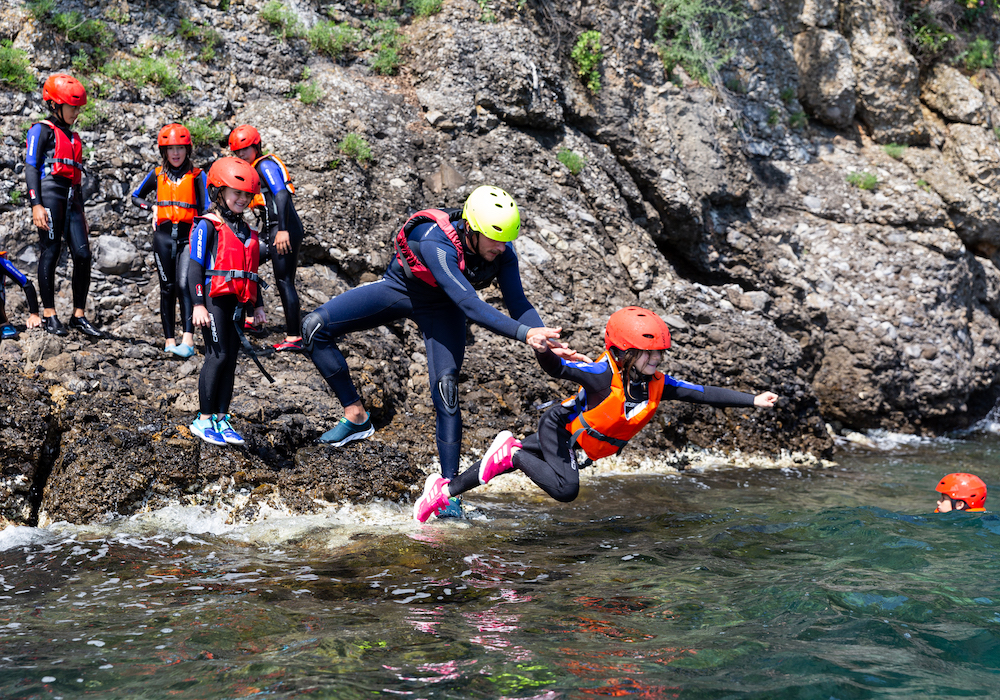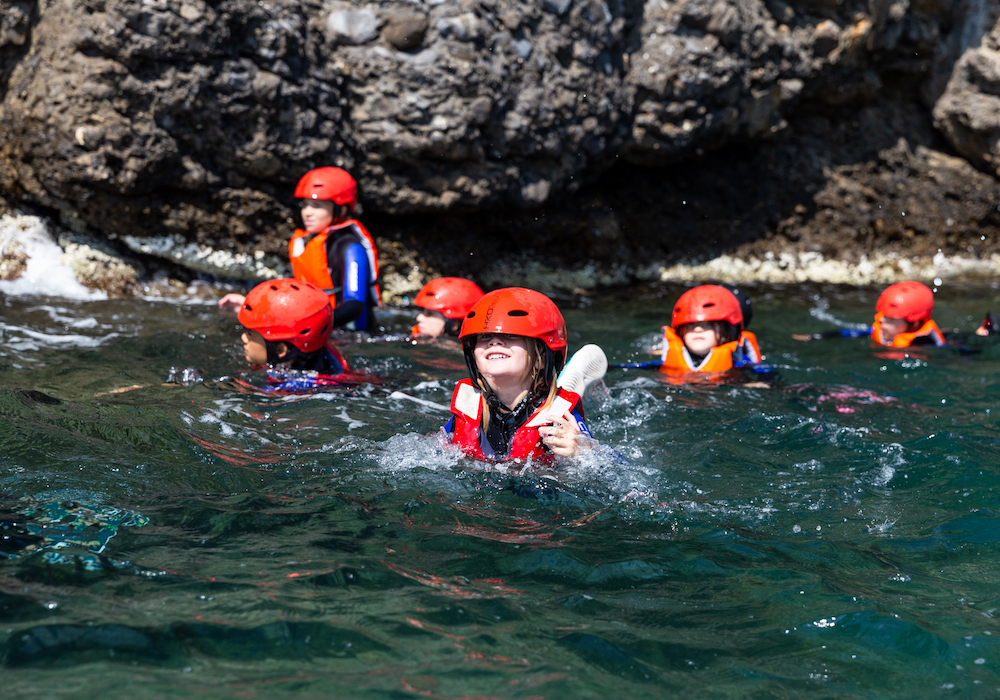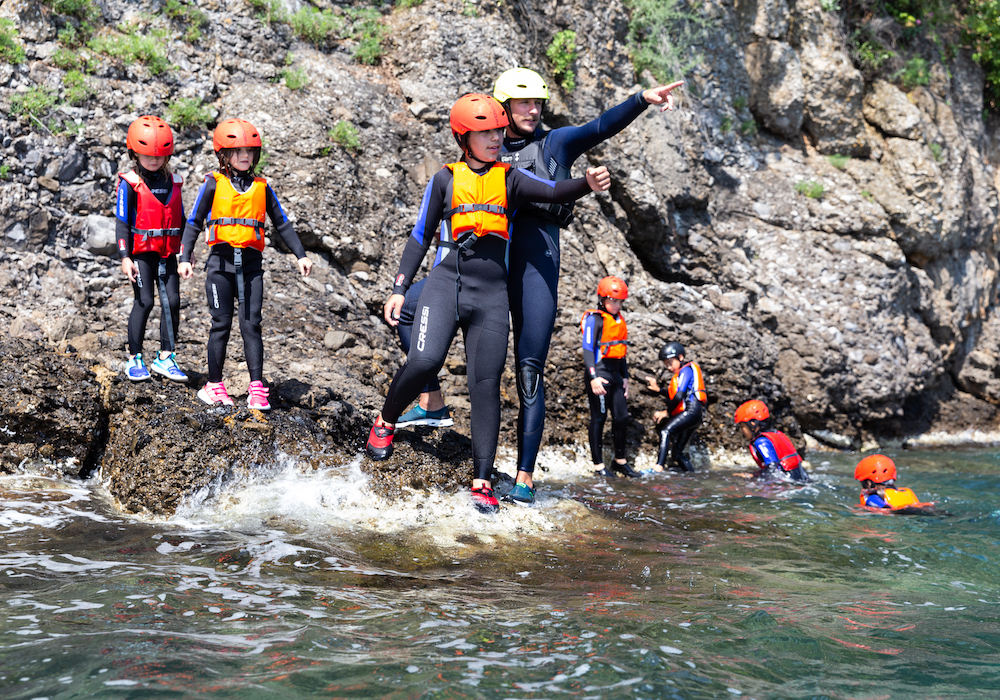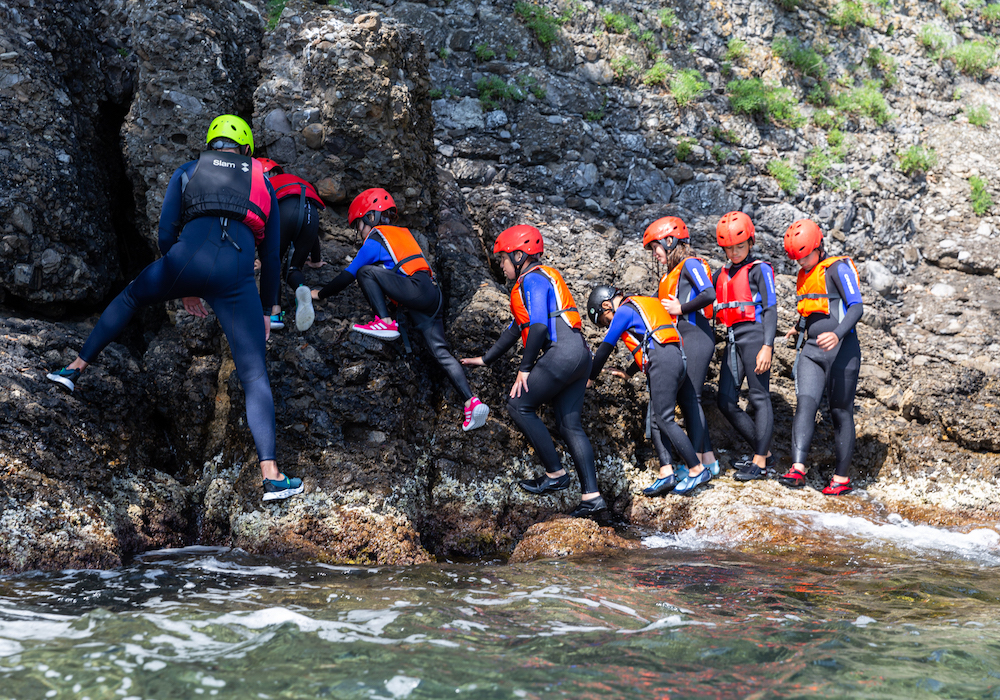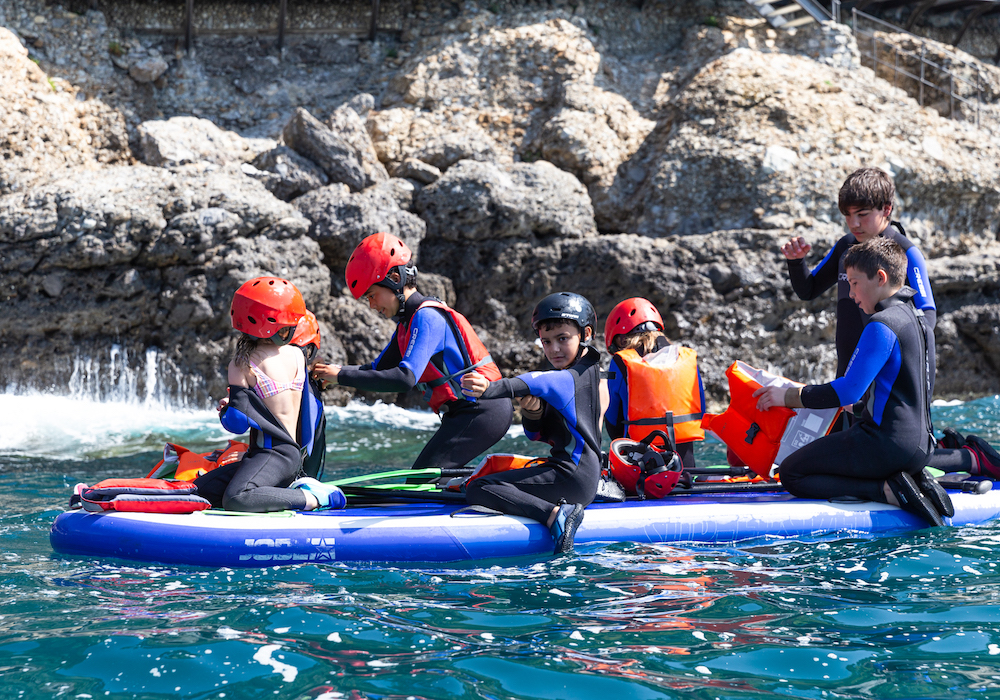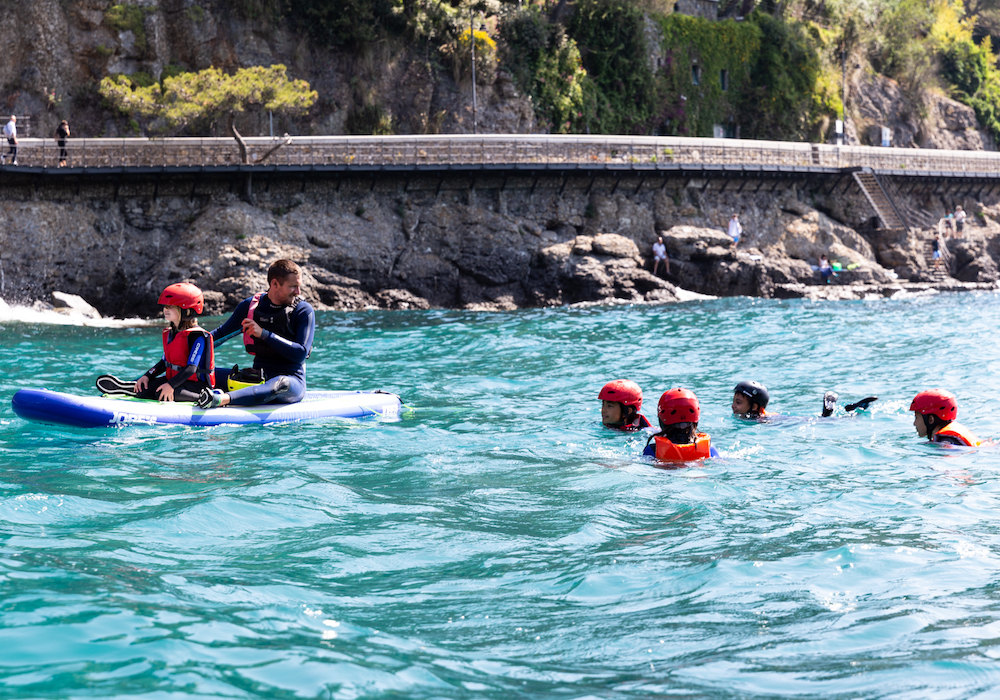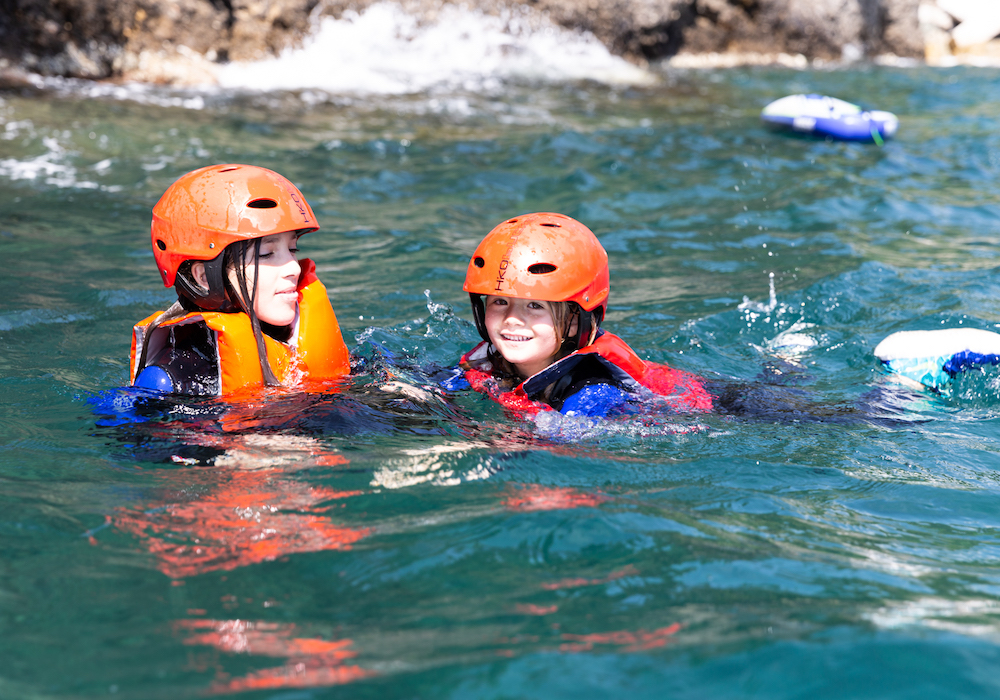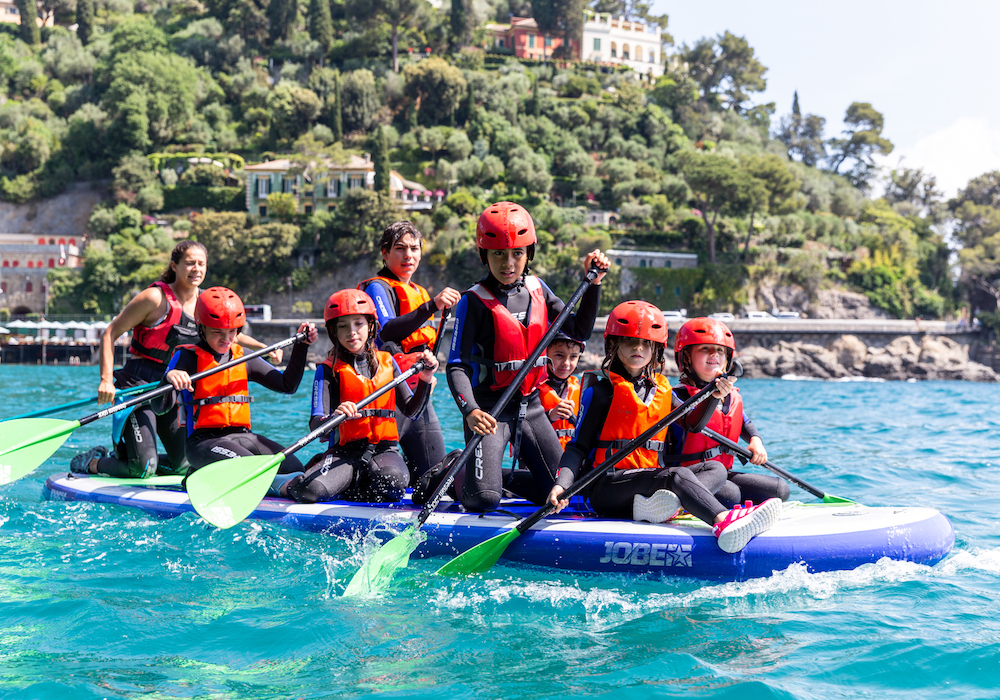 Instructor
Wetsuit
Helmet
Lifevest
Shoes with anti-grip sole
Bathing suit
Pants bathing suit to wear above the wetsuit
Towel
Water bottle
Dry change
Program
2.45 p.m.- 3 p.m. Welcoming
3-5.30 p.m. Coasteering activity, safety at water and environmental education
Difficulty: Beginner
Length: 2h30
Language: Ita-Eng
Departure Time: 15:00
Location: Niasca, Portofino
Participants: max 12
It is request that kids know how to swim
The meeting point is at our sports center in Niasca, in the Bay of Paraggi. Once in Santa Margherita L. continue towards Portofino until the bay of Paraggi. Passed the inlet of the bay, after 200m on the left you will find a sandy beach where Outdoor Portofino is located. This area has very limited parking areas, especially during summertime. In Paraggi there is a paid parking lot, but we suggest to reach our office by alternative means (bus, boat, bicycle) or walking from Portofino (about 10 minutes) or S. Margherita L. (about 40 minutes).
Here are some suggestions on how to reach us:
By train
The train station of Santa Margherita Ligure/Portofino is reachable from Milan (2 h 30 min), from Genoa (45 min), from Pisa (2 h). You may then continue walking, by bus, boat or taxi.
By bus
With the n. 82 line from the train stations of Santa Margherita Ligure or from Rapallo.
Walking
From Portofino (approx. 10 min.); from Santa Margherita Ligure (approx. 30-40 min.); from Camogli, through the trails of the park of Portofino.
By boat
There are two lines serving the promontory of Portofino. From Santa Margherita Ligure you can reach Portofino with the Consorzio Marittimo del Tigullio. From Genoa, Recco or Camogli, instead, the boat service Golfo Paradiso, embraces the route to San Fruttuoso, from where you can then take the ferries of the Consorzio Marittimo del Tigullio to Portofino.
Do you want to customize your tour?
We are available to customize the experience for particular requests and needs. With a small surcharge, you can also book the tour privately. Contact us with your requests, we will assist you in every step.
Request information