Enjoy kayaking in Liguria all year round with our excursions and courses
Kayaks born in Greenland by the Inuit people who, thanks to this versatile and safe mean, could face the sea in all weather conditions. Kayaking is the best way to discover marine protected areas due to its zero environmental impact.
Why kayaking
Discover marine reserves
Learn a new sport
It is a sustainable mean of transport
It's easy and safe
Satisfy your yearning of discovery
Stimulate adrenaline
Team up with your friends
Provided equipment
Kayak
Paddle
Life vest
Wetsuit and thermal sweater
When
Kayaking is a sport that can be practiced 365 days a year, offering in every season peculiarities and emotions that enrich the experience. Depending on the level of preparation, we offer tours and courses in calm sea conditions or training excursions in rough seas.
Spring
Summer
Autumn
Winter
From the northern countries, this sports spreads quickly because of its great qualities: this mean allows you to navigate and be in close contact with the sea; it is an easy and safe vehicle that can have the function of a means of transport, a mean of discovering or searching for adrenaline, depending on who uses it.
From kayak – commonly also called canoe in Italian – as a means of transportation, many disciplines are born: it is curious to see how the kayak polo sport has developed, sport of which Outdoor Portofino has a representative team in the Italian A1 series!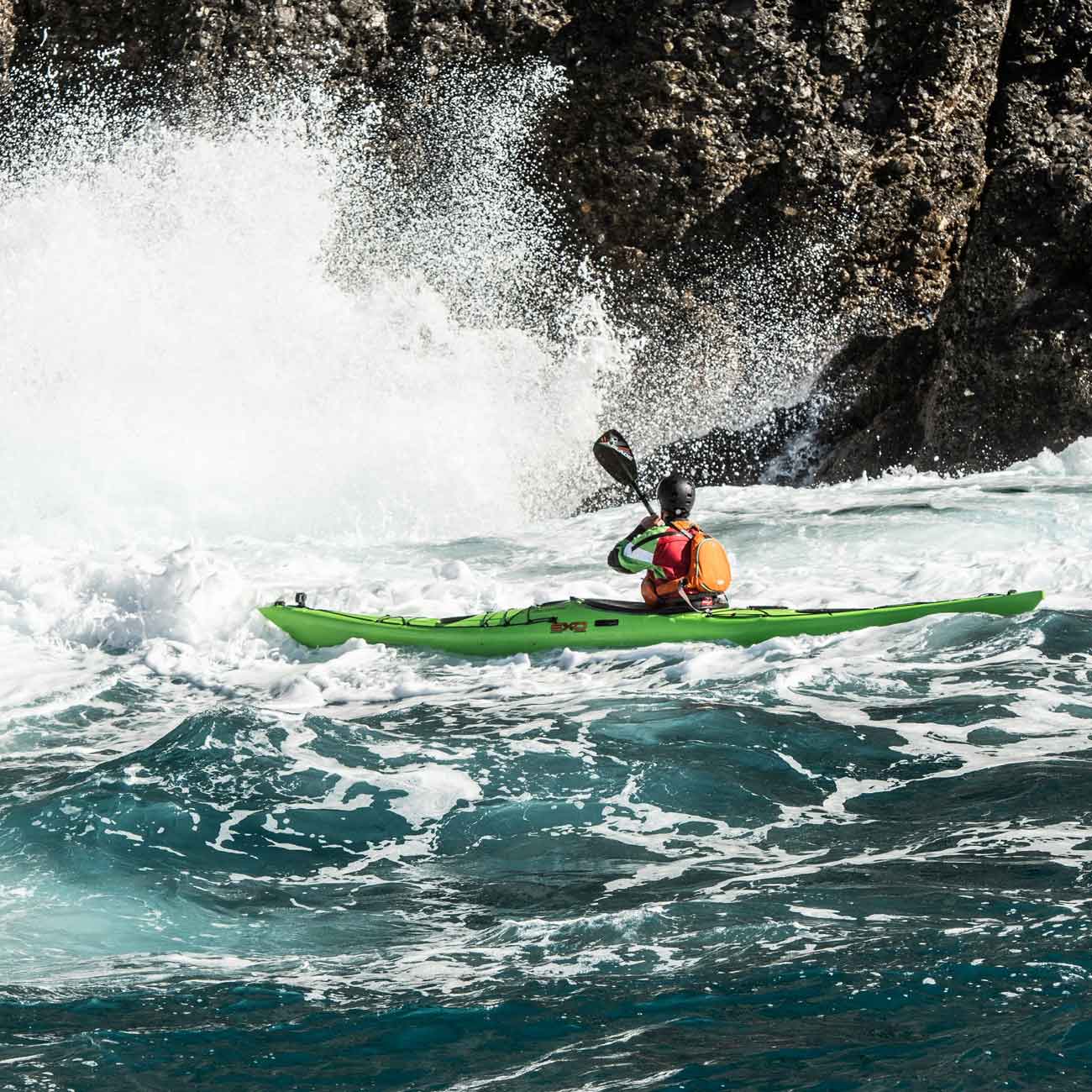 Depending on the level of preparation, we offer tours and courses in calm sea conditions or training excursions in rough seas