Feel comfortable in the "water" environment
Feeling comfortable in the "water" environment is extremely important to fully enjoy marine experiences.
Why swimming
Become a whole with the water environment
Discover the beauty of swimming in the sea
Feel calm and safe
Satisfy the yearn of discovery
It's a sport good for body and mind
Provided equipment
Goggles
Floating supports (if necessary)
Wetsuit
When
Swimming lessons at sea take place exclusively during the summer months, from June to September. During these months, the water is pleasant and it is possible to carry out the lessons peacefully without suffering from the cold.
Open water swimming enthusiasts are not limited to the summer months though; with the appropriate wetsuit, it is an activity that may be practiced all year round.
The swimming lessons and courses in the sea – aquatic, basic and advanced levels – are designed both for children and adults with the aim of teaching the best swimming techniques and the passion for water.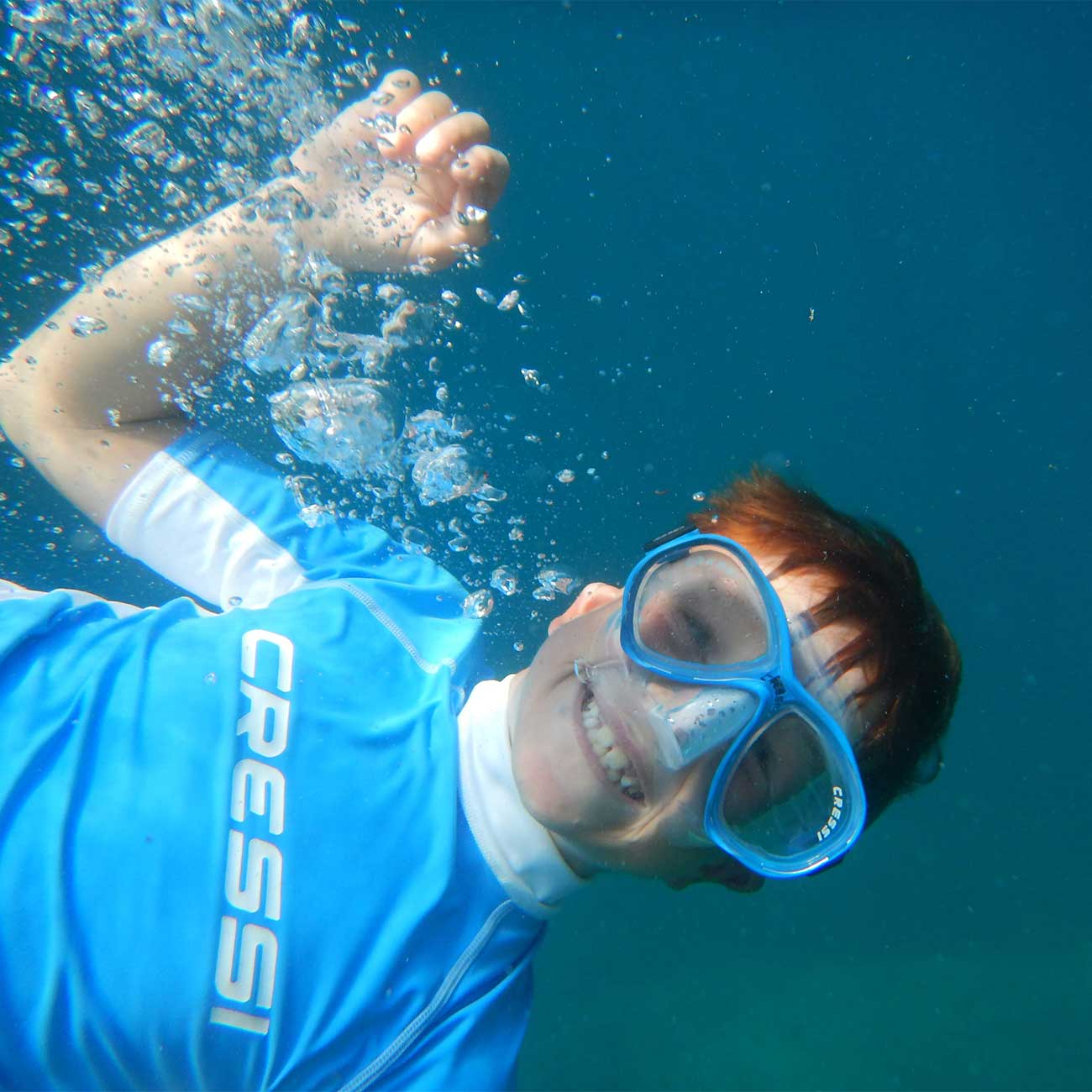 Discover the beauty of swimming in the sea