Description
Learn and improve your swimming skills in a natural aquarium!
Forbidden to boat traffic, the bay of Paraggi is ideal to learn swimming safely. Goal of the lessons – basic and advanced, both for kids and adults – is to pass on the passion for water and the best swimming techniques.
Available also a 6 package lessons at €130.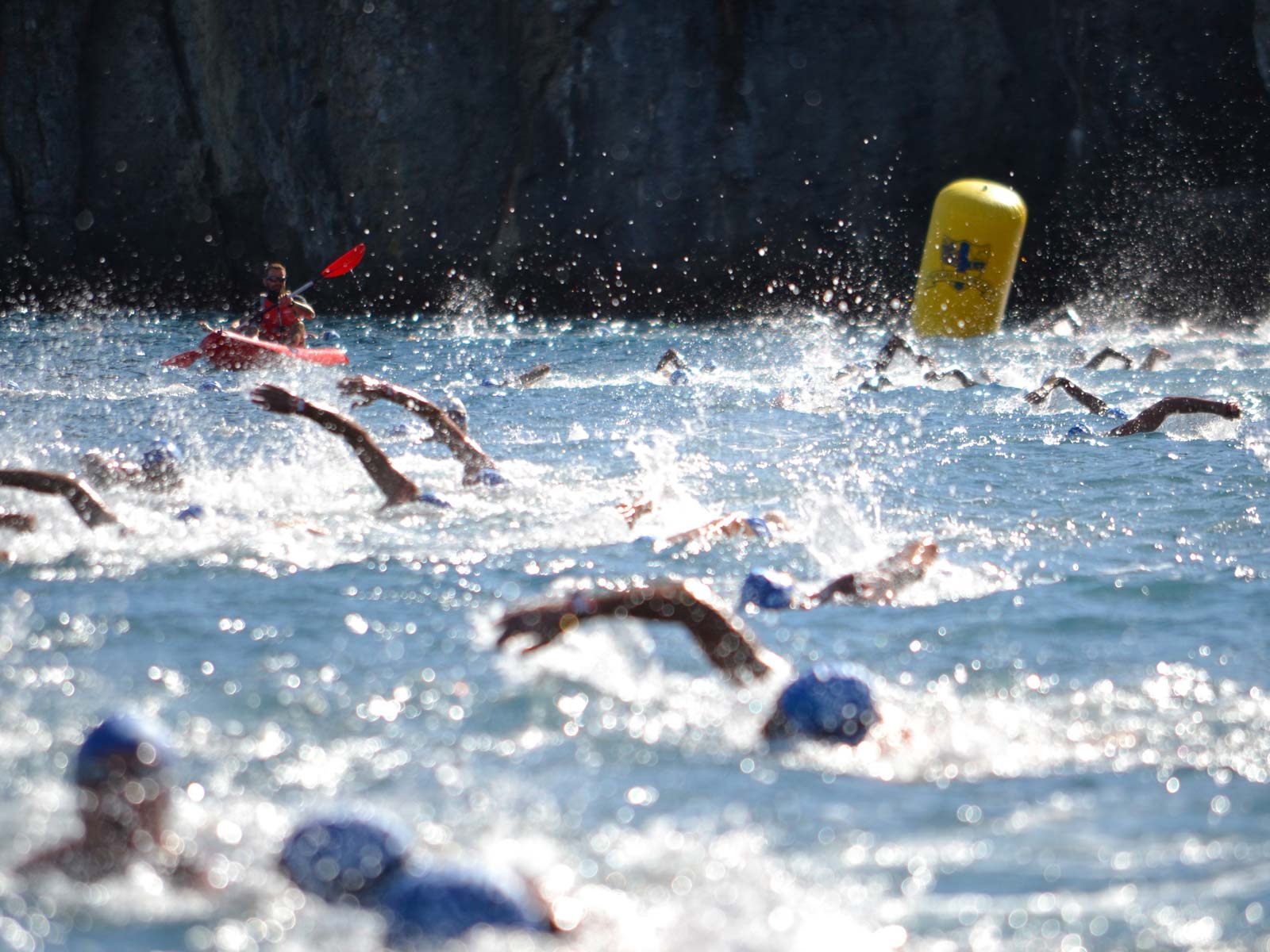 Eventual equipment needed
Bathing suit
Beach towel
Goggles
Water bottle
Sun screen
Flip flops
Wetsuit for children 3-5 years old
Where
Lessons take place in the bay of Niasca located inside the bay of Paraggi. The sandy beach is inlayed in the green Mediterranean scrub which, only in this area which is sheltered from sea storms, it arrives to touch the water. The entire bay of Paraggi, famous for the green intense color of its waters, is delimited by buoys inside which navigation is forbidden, guaranteeing safety to swimmers and yachtsman.
Basic Course
During the course the instructor lets the student take confidence with the water until reaching a good floating condition. Breathing exercises will be done to improve the performance in water and ease relaxation. Aim of this course is to reach a good floating level and relaxation in water with some knowledge of swimming styles (crawl and backstroke).
Advanced Course
The advanced course foresees the acquisition of the swimming techniques: the instructor analyzes the swim style and provides exercises to correct errors.
Difficulty: Beginner
Lenght: 30 min
Language: Ita – Eng
Departure time: 2.30 p.m./3 p.m./3.30 p.m.
Location: Niasca, Portofino
Participants: max. 1
The meeting point is at our sports center in Niasca, in the Bay of Paraggi. Once in Santa Margherita L. continue towards Portofino until the bay of Paraggi. Passed the inlet of the bay, after 200m on the left you will find a sandy beach where Outdoor Portofino is located. This area has very limited parking areas, especially during summertime. In Paraggi there is a paid parking lot, but we suggest to reach our office by alternative means (bus, boat, bicycle) or walking from Portofino (about 10 minutes) or S. Margherita L. (about 40 minutes).
Here are some suggestions on how to reach us:
By train
The train station of Santa Margherita Ligure/Portofino is reachable from Milan (2 h 30 min), from Genoa (45 min), from Pisa (2 h). You may then continue walking, by bus, boat or taxi.
By bus
With the n. 82 line from the train stations of Santa Margherita Ligure or from Rapallo.
Walking
From Portofino (approx. 10 min.); from Santa Margherita Ligure (approx. 30-40 min.); from Camogli, through the trails of the park of Portofino.
By boat
There are two lines serving the promontory of Portofino. From Santa Margherita Ligure you can reach Portofino with the Consorzio Marittimo del Tigullio. From Genoa, Recco or Camogli, instead, the boat service Golfo Paradiso, embraces the route to San Fruttuoso, from where you can then take the ferries of the Consorzio Marittimo del Tigullio to Portofino.